The most beautiful regatta of the PWA Tour takes place in Bol
06.07.2022.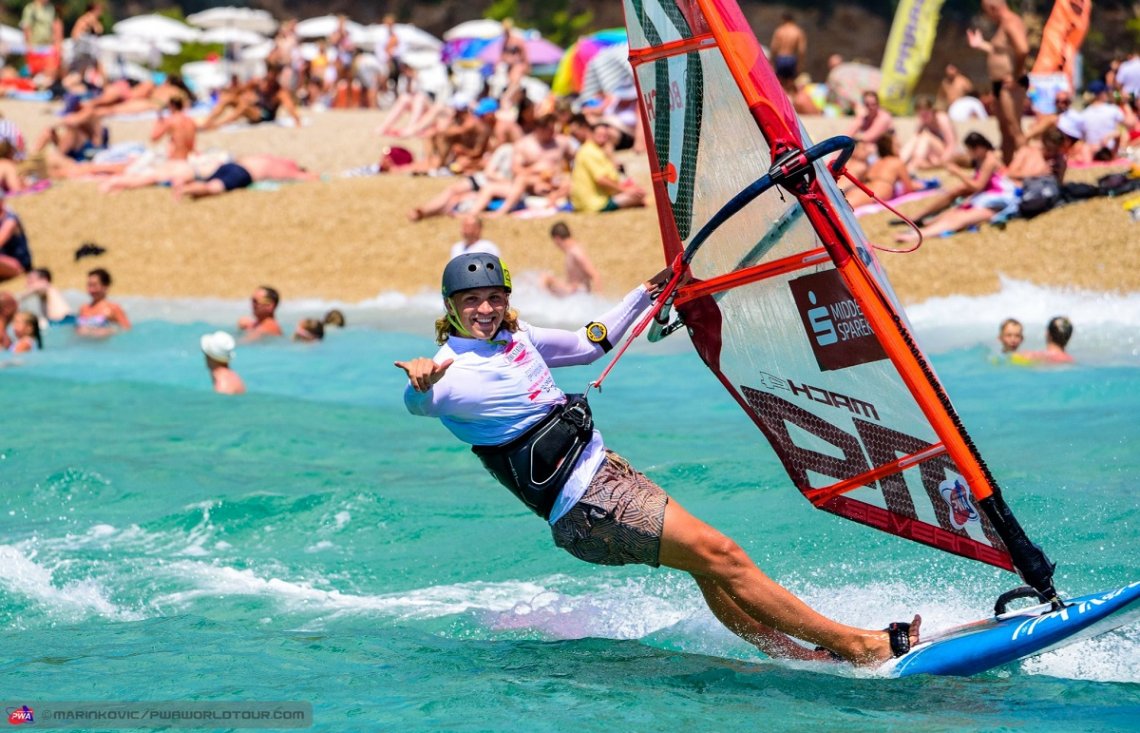 PWA Tour - the world windsurfing championship is held in Bol on Brač for the third year in a row, and today from 13 p.m. it enters its finale.
This year's competition 2022 Croatia PWA World Tour marked by the strongest names of this sport, which Croatia has not yet had the opportunity to see - 75 men and 23 women, including last year's winners Maciek Rutkowski and Sara Wennekes.
Slalom is a discipline in windsurfing in which speed is the most important, and surfers - who reach up to 40 miles per hour - sail through a regatta field where a large number of them try to pass through the given field as quickly as possible, make turns around the given buoys in the mostbolits trajectory, and at the same time overtake all competitors and be the first to cross the finish line.
Word spread about Croatia among professional athletes of Bol as a fantastic destination for this and other sports. The contestants are delighted by the conditions - from ideal wind and clear sea, to the beautiful beach where the championship starts, and they are also fascinated by the fact that the regatta takes place almost in the very center of Bol. All in all, for many, this has become the favorite and most beautiful regatta in the championship. This only shows the tourism potential of Dalmatia and Brač when it comes to professional sports and sports tourism.
Some of the competitors trained for days for this most beautiful regatta of the championship, and during the six days of the competition, they ran a total of 15 regattas. Namesbolwe will find out today, Wednesday, July 6, in the men's and women's competition. You can follow the course of the competition and the results
HERE
.