Bol cycling tourism is gaining recognition
04.04.2022.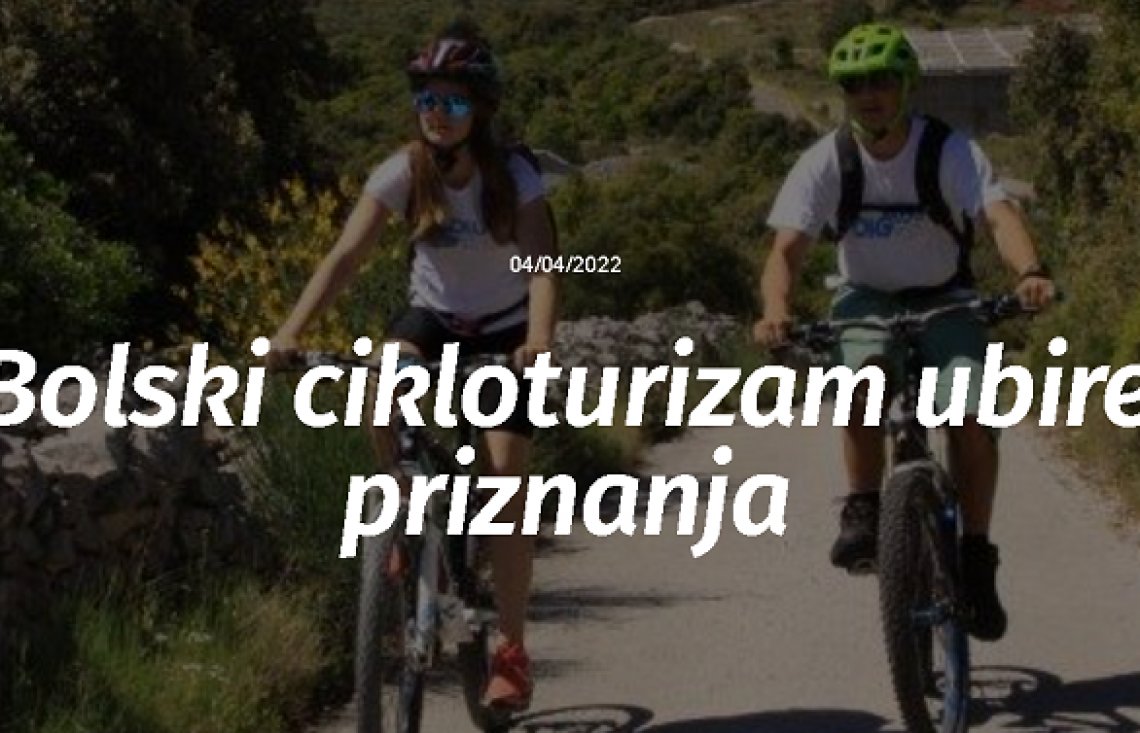 Aware that active tourism is one of the prerequisites for extending the season, Tourist Board Bol last year it unveiled three new hiking and two new bike trails, based on local legends. But the story of enrichment Bol offer did not stop there.
Two Bol cycling trails about 60 kilometers long (768 - Smell the intoxicating smells of Brač i 769 - Brač fairies from myths and legends) are the first in the world Bike Storytelling trails and have their own stories that can be heard in three languages ​​- accompanying software - Croatian, English and German - and are thus adapted to blind and partially sighted people, at least in the story section.
For now, the trails themselves are not adapted for blind and partially sighted people, but the possibility is being prepared for them to feel the atmosphere of the trail by riding tandem bikes with the rider, and while riding listen to the story of the trail they pass.
Denis Špadina, President of the Cycling Association of SD County, presented at the recent conference for tourism workers "Trends and expectations for the 2022 season." Joško Stella, director of the Tourist Board of the County of SD and Markito Marinković, director of the Tourist Board Bol award for special contribution for exceptional results in the development of cycling tourism on the island of Brač and 10 years of cooperation.
The Mediterranean sun and the crystal clear waters of the Adriatic Sea may be a priority for some of our guests when they decide to spend their vacation on the Adriatic coast, but more and more people are looking for 'something more' on top of the sun and sea. Numerous tourist communities have recognized the growing demand for content that offers a more active form of tourism, so they are tirelessly implementing projects that will meet that demand. Both domestic and foreign guests in this time of the 'new normal' are increasingly turning to nature, and the ideal way to connect with nature - suitable for all ages and fitness levels - are just hiking and biking trails.