World's Best Windsurfers on Brač for 2021 Zoo Station Bol PWA World Cup!
06.07.2021.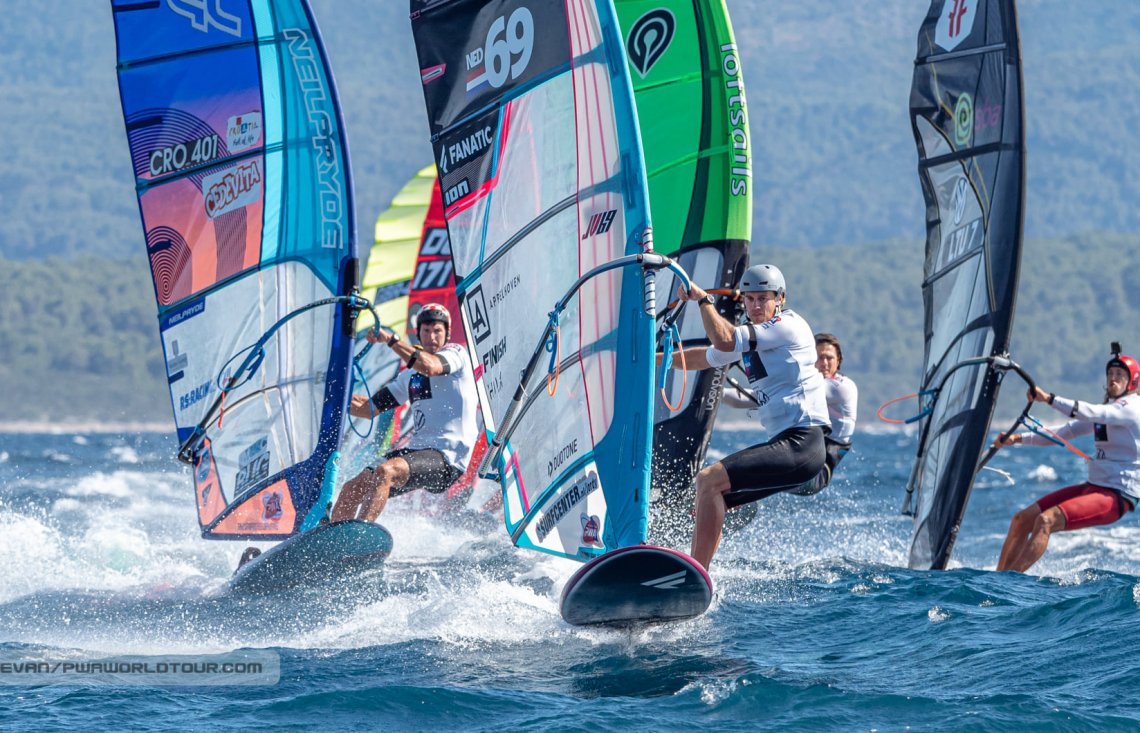 From Total Craotia News:
The strong northwest wind has contributed to the attractiveness of the World Windsurfing Cup on one of the world's most beautiful beaches. Until Wednesday, spectators and tourists have the opportunity to watch the competition of the world's best slalom windsurfers who run through the regatta from Zlatni rat to Bol at speeds of up to 40 miles per hour.
During a total of six days of competition, 39 men and eleven women will compete in a total of 15 separate regattas. Although this is not the first regatta in Bol, it is the first time to score points for the championship with the highest number of points, and therefore the first time that we are watching the cream of world windsurfing in Croatia.
After the first three days in the men's competition, the fastest was Maciek Rutkowski, a distinctive Polish surfer and winner of last year's Bol PWA regatta, ahead of 2019 world champion Basile Jacquin and Dutchman Jordy Vonk. Enrico Marotti, the best Croatian slalom surfer, is currently fourth.
In the women's competition, the fastest is the Dutch Sara Wennekes ahead of the Dutch Fabienne Hoogendam and the French Tuesday Lou-Judd, while Palma Čargo from Split was the fourth and best placed Croatian competitor.
Entire article on
THIS
link.
Photo by: Clive Bevan