Best beaches in Europe
02.03.2021.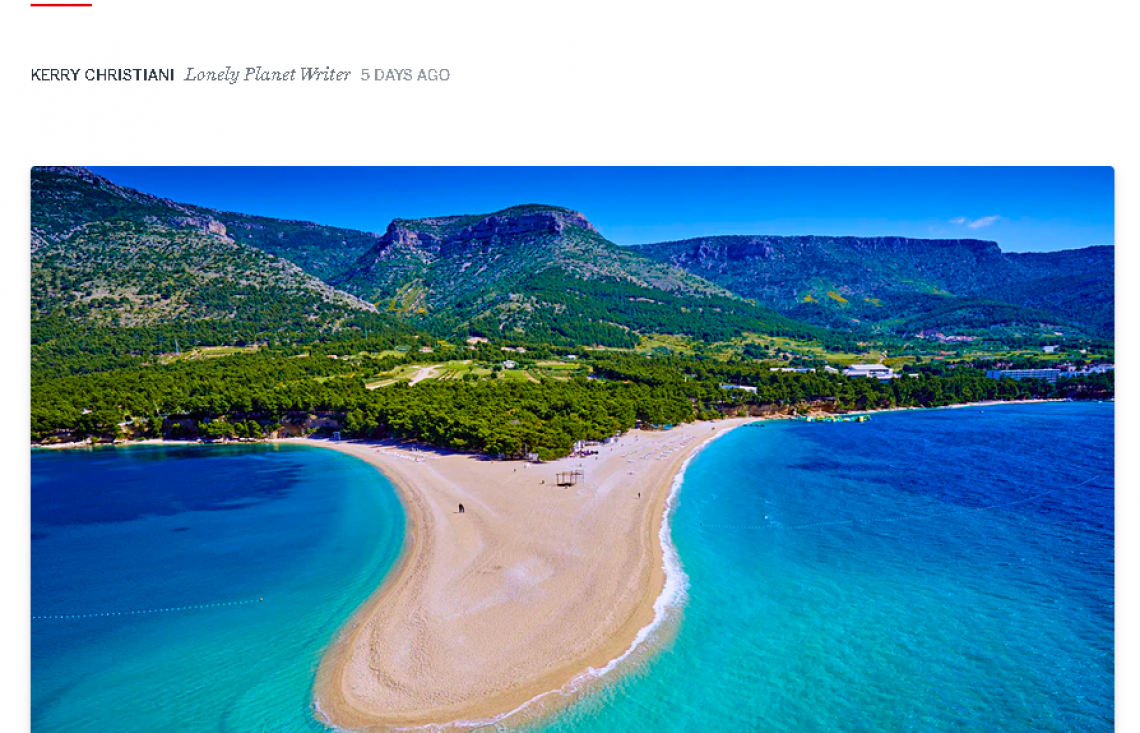 Lonely planet brings an article about 20 best beaches in Europe, including Zlatni rat.
The poster-child of Croatia's coast, Zlatni Rat on Brač Island is no secret, but don't let that stop you. Get a wriggle on in the low season instead to find a more peaceful vibe at this phenomenal sand-and-pebble beach, which dips its pale, slender toes into the inky Adriatic and gazes wistfully up to the rugged cliffs and forested mountains of Dalmatia. Pine trees offer welcome shade.
Entire article on THIS link.