Graffiti na Gradele - a festival to be at this summer
28.06.2022.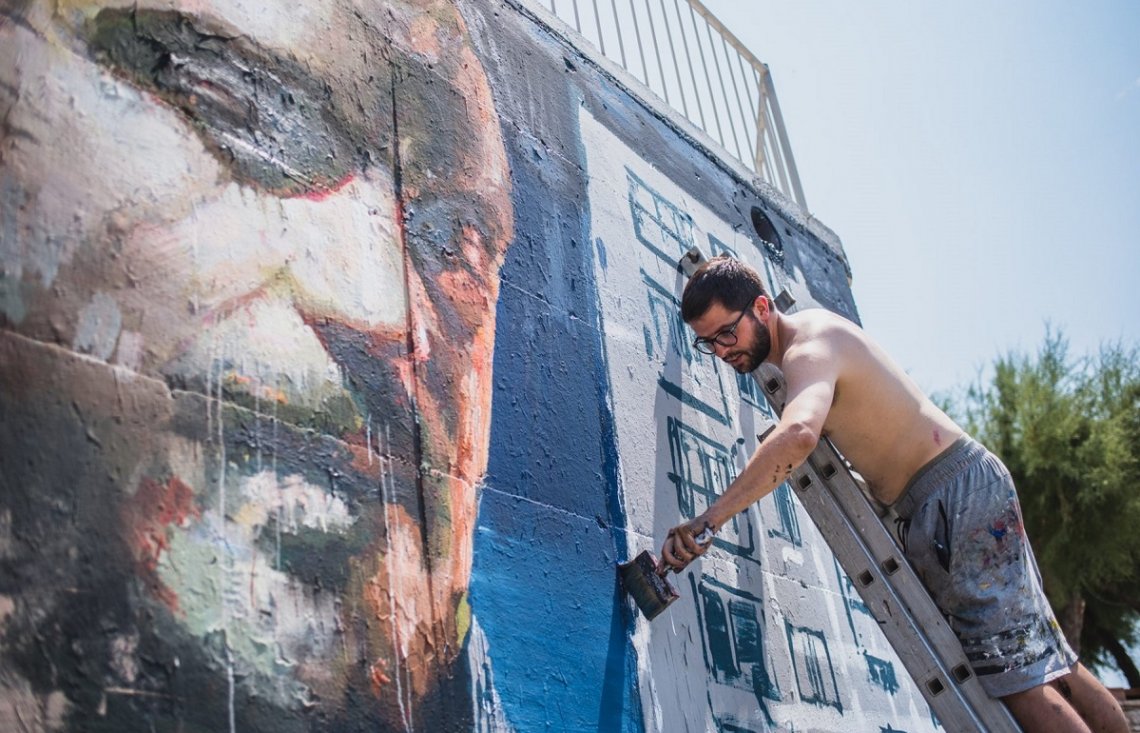 There is only a little more than a month left until one of the most famous Croatian art festivals Graffiti na Gradele, which we will see this year in a larger and more interesting edition at several locations in Bol on Brač. This beautiful place on the Adriatic, fairytale nature and more bolis a tourist offer, in a few days it will become artistic and street-art the center of this part of Europe.
At this year's Graffiti na Gradele Festival, which takes place from July 29-30, in addition to great artists who will make sure that the local streets get a new look, and the old buildings become an open-air gallery, a great music program will take care of the good atmosphere and the creation of the most beautiful summer memories. In the festival area - on the location of an abandoned hotel White House right by the sea - there will be a daily DJ program with many fun activities for the audience, as well as workshops for children and youth with a view of drawing murals.
In addition to the eminent names of the regional and domestic street art and graffiti scene that lead the drawing part, the festival will, as before, complete a great concert program. The evening program is completely moving to 585 Club, located on the promenade along Zlatni rat, where it comes from crème de la crème trap and hip hop scenes make a party to remember at the strongest and biggest GNG ever. In the two days of the festival, Crankschwester, Mimi Mercedes, Z ++, Bore Balboa, Grše, Kukus, Buntai and Krešo Bengalka will perform there.
Krankšvester, currently one of the most popular performers in this area, is coming on the wings of the new album "Krankšvester V" from the end of 2021. Regional trap princess Mimi Mercedes is coming to shake up bolaudience in his first performance at this festival, taking with him hordes of fans from all over the region.
Z ++, a musician and producer from Osijek, due to his recognizable style in recent years has become an important name in the domestic scene with numerous hits that he works for himself and for many other popular Croatian musicians. Bore Balboa and Grše continue their festival march at GNG, in front of an already well-known audience. Zagreb trap mahers Kukus and Buntai are also a good recipe for a party that will not end with the sunrise.
At this year's festival, we will also see the well-known name in this area, a friend of the festival and hard rock champion Krešo Bengalka, who has been at the festival since its ancient beginnings, and whose all-time hits the audience sings from beginning to end.
Tickets for the evening concert edition of Graffiti at the Gradele Festival have been released in advance, and you can buy them at a price of 120 kuna at all entrio.hr points of sale. Daily tickets will be sold at a price of 80 kuna. Admission to all daily events, workshops and DJ program at the festival is free.