Finals of the WTA Croatia Bol Open, 09.06.
09.06.2019.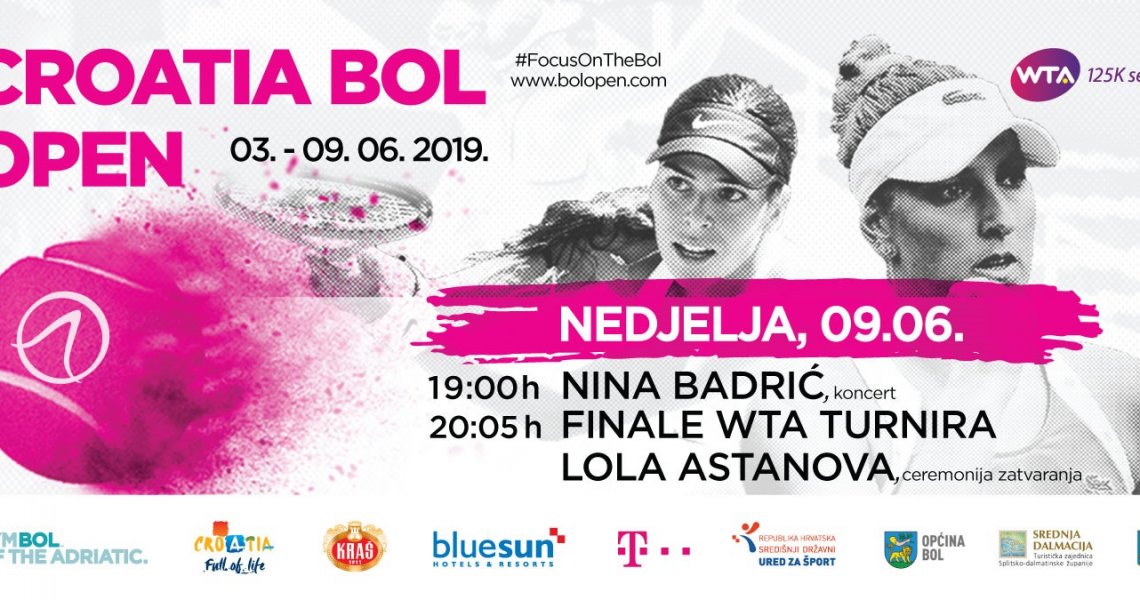 You don't want to miss the WTA Croatia Bol Open final day: Nina Badrić before the final match, Lola Astanova after!
The doubles finals will be played on June 9 (Sunday) at 15:00 h (3 PM). After that, you will enjoy Nina Badrić concert at 19.00 h (7 PM) followed by the final match at 20:00 h (8 PM). Beautiful and talented pianist Lola Astanova will take care of the magnificent atmosphere during and after trophy award ceremony at the Bluesun Hotels & Resorts - Croatia Tennis Center Zlatni rat at Bol, island Brač.