ISABS Conference on Forensic
9th in the series of biennial events organized by the International Society for Applied Biological Sciences (www.isabs.hr)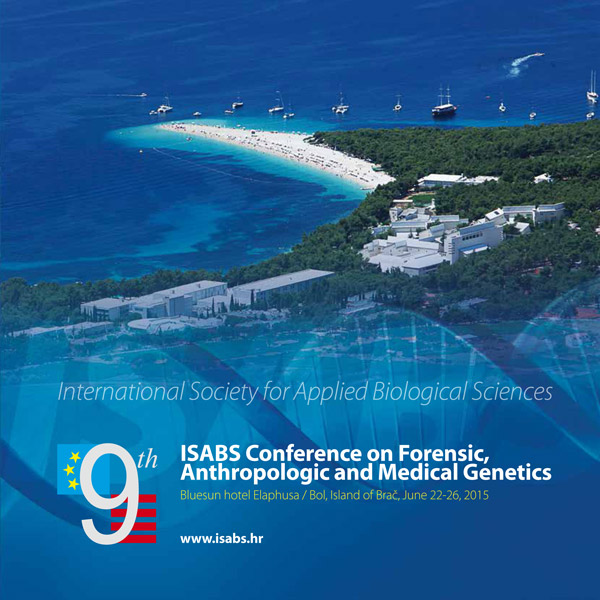 On the occasion of the 9th ISABS Conference on Forensic, Anthropologic and Medical Genetics, hundreds of scientists from around the world will be spending 5 summer days in the Bluesun Hotel Elaphusa, just steps away from the iconic Zlatni Rat beach.
This important conference in the field of life and health sciences takes place from 22 to 26 June 2015. It is 9th in the series of biennial events organized by the International Society for Applied Biological Sciences (www.isabs.hr), a society dedicated to the promotion of applied molecular biology.
Topics for the conference include molecular medicine, forensic genetics and genetic anthropology, among others. The list of invited speakers is headlined by Henry C. Lee, one of the world's foremost forensic scientists and founder of the Henry C. Lee Institute of Forensic Science.
Conference center of the Bluesun Hotel Elaphusa**** in Bol will provide venue for the event. It consists of 5 conference and meeting rooms for up to 1000 participants, while the hotel also has a Thalasso Wellness center on 3500 m2, indoor and outdoor pools, a tennis club with 26 clay courts, bowling alley, golf simulator and many other facilities.
The hotel is within easy walking distance from the famous Zlatni Rat beach, featured by numerous global media as one of the most beautiful beaches in the world.