Tamara Zidanšek defended last year's title and conquered WTA Croatia Bol Open 2019!
09.06.2019.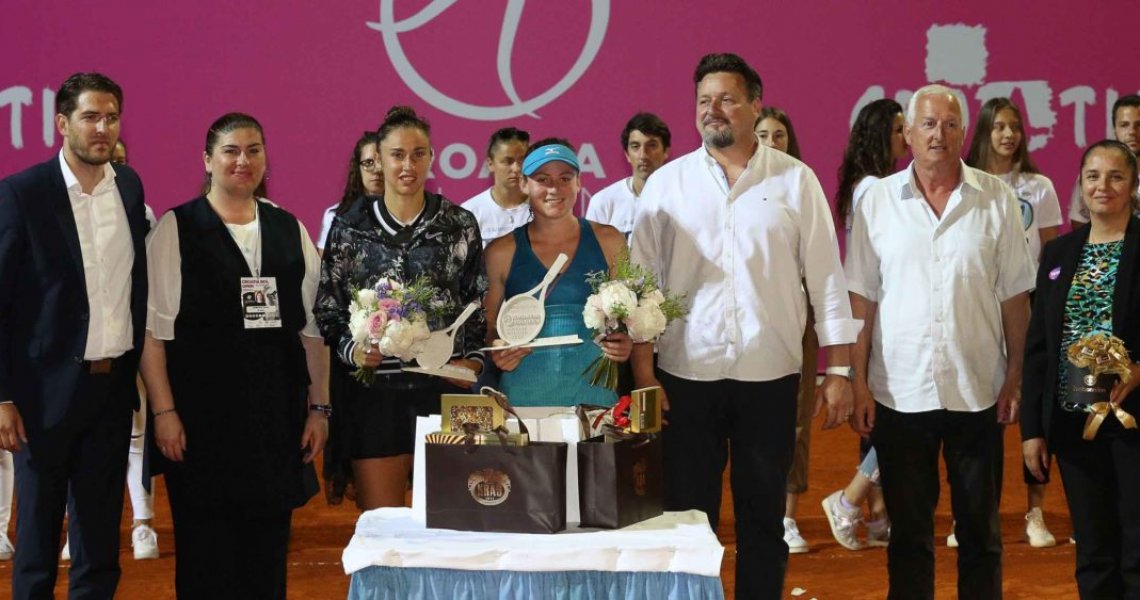 After 2 hours and 20 minutes of play, Zidanšek defended last year's title!
Sara Sorribes Tormo will have to chase her first WTA singles title at another tournament. In front of the full-fledged Bluesun tennis centre Zlatni rat, 21-year-old Slovenian once again won the WTA Croatia Bol Open. In the final match, she beat 22-year-old Spanish player with a score of 7-5, 7-5. It was a tough and hard match, but an extremely interesting one and the audience was enjoying the real tennis spectacle. Tournament director Feliks Lukas commented that we had a chance to watch a better and more challenging match than the one that was played at Roland Garros. We could not expect anything less from top seed player of the tournament, Zidanšej (WTA- 60) and second bearer Sorribes Tormo (WTA – 70). Slovenian player enjoyed the support of the audience as if she was playing on the domestic soil. Because of the tournament, Jadrolinija shifted their ferry timetable, but if the match went into the third set, we would be finished until midnight.
Two hours and 20 minutes of turnaround and tactics, 18 lost services in 24 games, and finally, Tamaras game on the net and her drop shots prevailed.
"I think we both played tactically. In the end, little things were crucial. I just had to play how my coach and I agreed. The prize is great, perhaps the most beautiful trophy that I have won. When you win the tournament twice, it's a big deal. I'm going into Nadal's footsteps, he won the French Open 12 times, so will I here at Croatia Bol Open", Tamara laughed and then continued, "Oh, we'll see, slowly. It's great to play in Bol, this is a special tournament. Congratulations to the organizers and many thanks for organizing such a spectacle. Big thanks to the audience that was cheering me on, that was really helpful. See you next year, "said the winner of the tournament.
"I congratulate Tamar, she really deserved this victory and thanks to the organizers of this tournament," said Sara Sorribes Tormo.
The atmosphere before the match was wormed up by Nina Badrić, and the Award ceremony was accompanied by world-famous pianist Lola Astana.