IN SEARCH OF GAY CROATIA, PART 2 BRAČ
The Croatian island of Brač is the perfect place to spend a few quiet, relaxing days.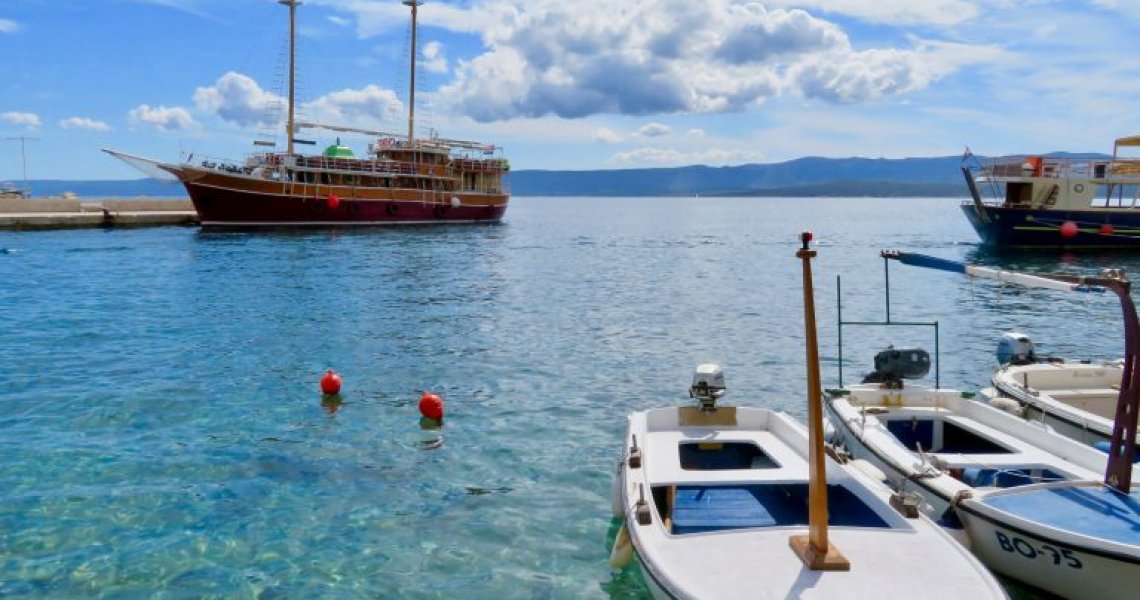 The coastal resort town of Bol on the Croatian island of Brač is the perfect place to spend a few quiet, relaxing days. We arrived by catamaran from Split, the journey taking about an hour. Don't take the ferry as it lands you on the wrong side of Brač and it is a 70 kilometre bus or taxi ride across to Bol, which is definitely the place to be. We timed our stay in Bol for mid September, when temperatures were around 24 degrees. The water was starting to get a little cooler but the bonus was there were fewer people, no queueing for restaurants, no fighting for sun beds and plenty of accommodation available at a reasonable cost.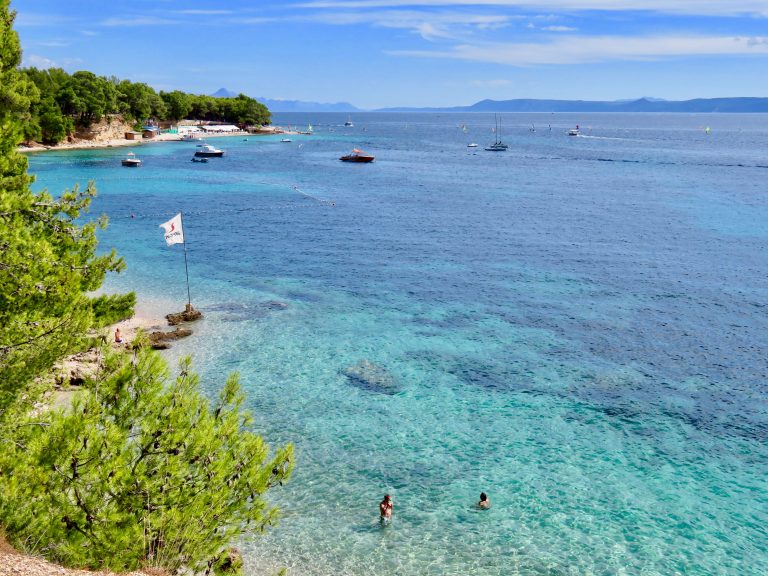 Strolling along the seafront of Bol is like stepping back in time with bobbing boats moored on the water's edge and small shops, a bakery and restaurants opposite. There is also an upper terrace with more shops, a large supermarket, a small farmers market, fresh fruit and vegetables and another selection of local bars and restaurants.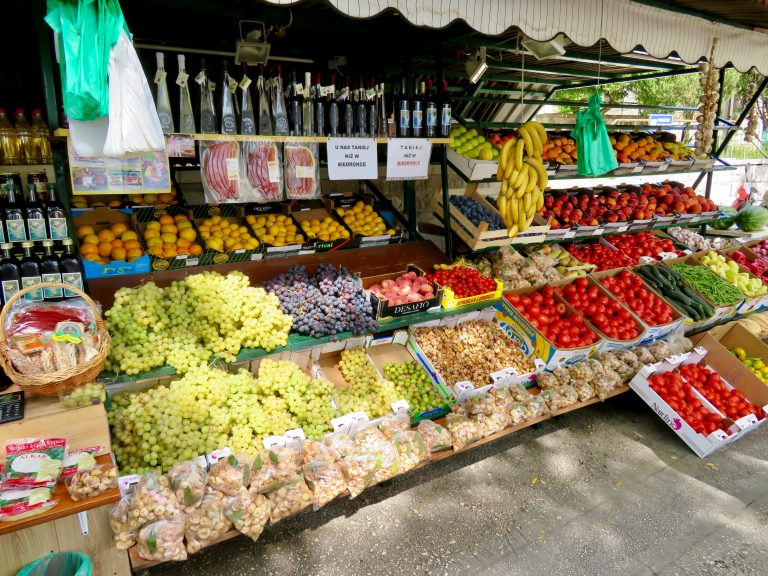 Excursions are available from the waterfront to beaches, caves and small nearby islands. However, Bol is about taking it easy, lazing on nearby beaches, having lunch while taking in stunning views of the Adriatic and having good fresh food and local wine in the evening in a seaside taverna. Here, life was meant to be slow and easy.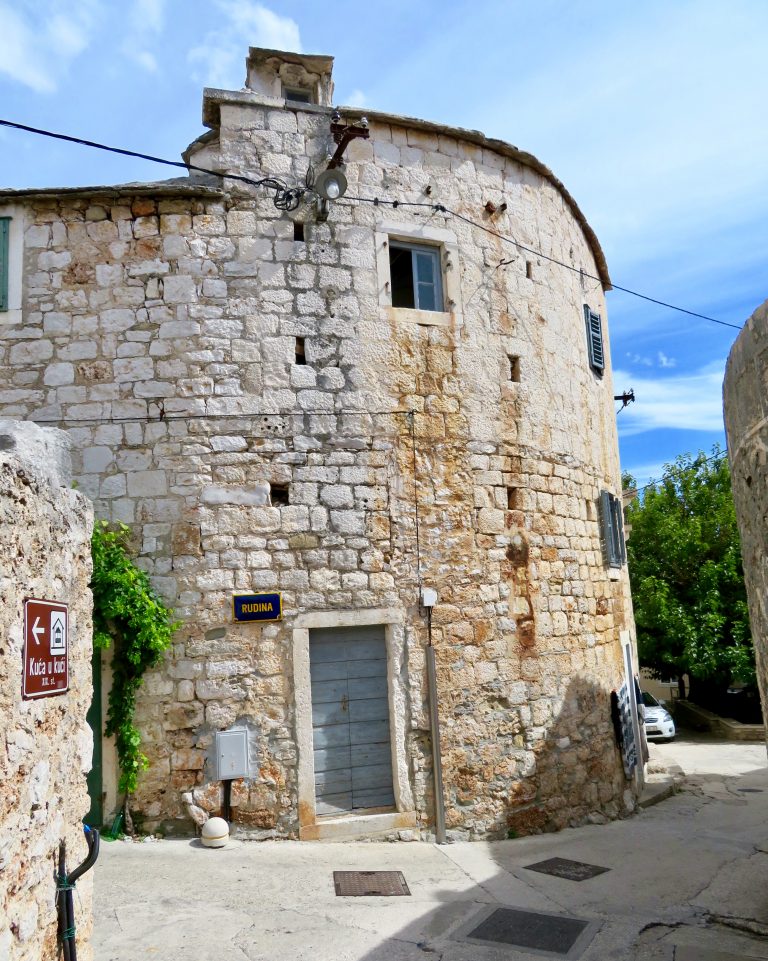 For the more active and for magnificent views of the coastline there is the steep climb to the top of Vidova Gora, a small mountain within walking distance just behind Bol town centre. The old monastery is another attraction for nature lovers and hikers with a strenuous, stony climb of about two kilometres to reach the top.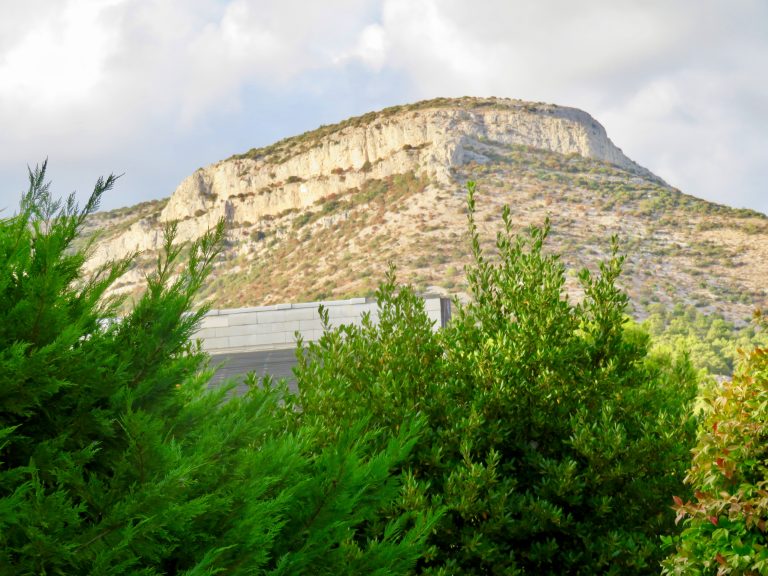 To get further around the island there are buses, hire cars, taxi boats or rent your own small boat. However, according to the locals, Bol is where we all should be.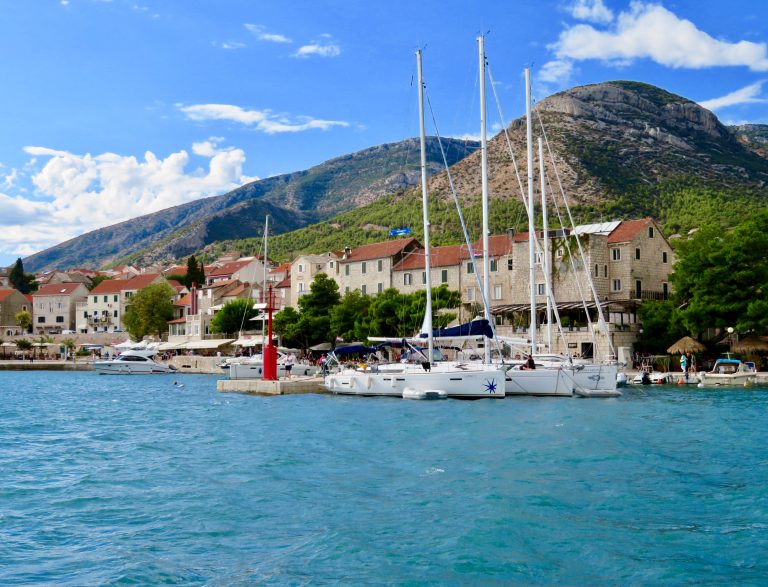 The walk from the old town along the picturesque foreshore, past the market stalls set among the tall shady pines to the beaches is a calming, almost spiritual experience. The view of the coastline and the scent of the pines create a meditative feel which inspires peace of mind. On the way we stopped at the Veranda Restaurant where we enjoyed a delicious, healthy salad for a very reasonable cost, while drinking in the superb panoramic seascapes beyond.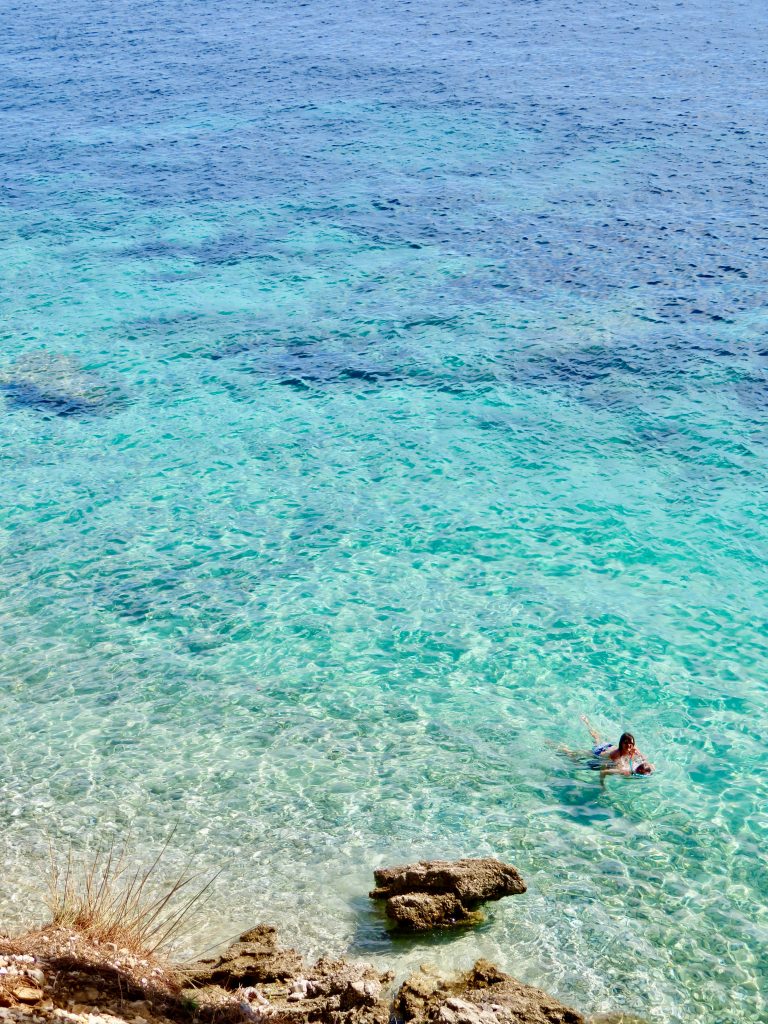 Zlatni Rat Beach (or Golden Horn Beach) is the most popular choice for locals and tourists and is known as the most beautiful beach in Croatia. All the beaches on Bol have small pebbles that give your feet a free, gentle massage as you wander along the foreshore. We found Paklina Beach, a small secluded nude beach, just to the right off the western side of Zlatni Rat Beach. Walk across a few sharp rocks, (wear shoes) to find this beach which is a favourite of the locals. More naturist than gay but the water was crystal clear, pebbles small and the stunning sunset views made for an excellent afternoon perfecting the all-over tan.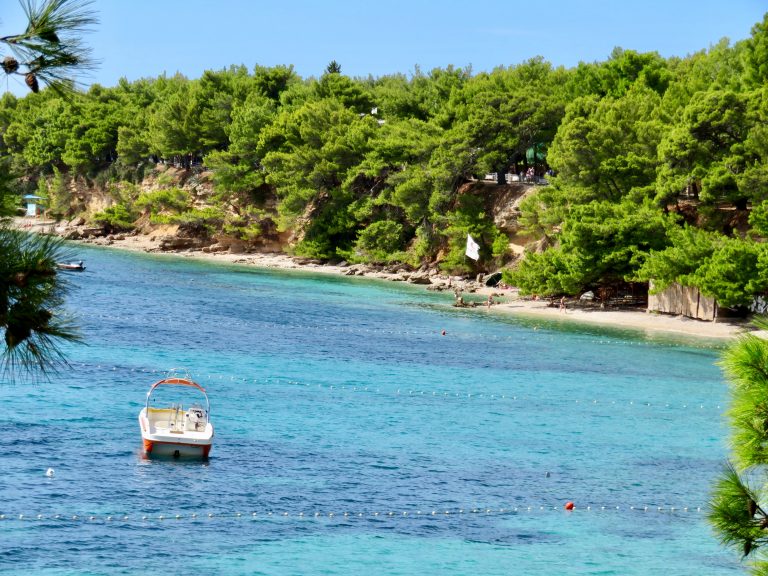 Nightlife in Bol is not a raging affair, mostly a quiet dinner followed by a few cocktails at Varadero the only late night bar in town. On our first night we ate near our apartment at Ranc (pronounced 'ranch') Restaurant. This is the most popular restaurant in Bol with indoor and outdoor seating and superb food. Their speciality is grilled meats which were succulent and smoky and served with a huge plate of delicious, healthy grilled vegetables.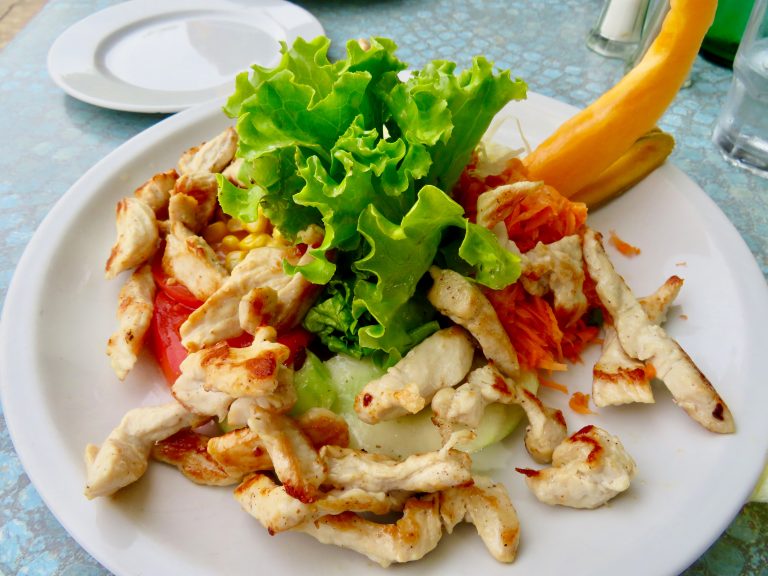 Italian restaurants are popular due as much to Croatia's history as to food choices but our favourite was Topolino Pizzeria on the waterfront. You can't miss it. On our last night we ate at Taverna Konoba Dalmatino, a traditional Croatian restaurant. We shared plates of grilled lamb chops with smoked ricotta cheese and spinach and rolled pork stuffed with pancetta and both were outstanding.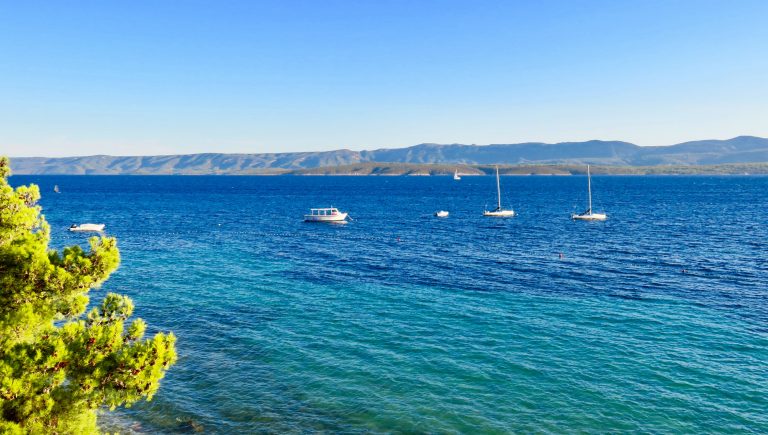 For a final farewell to Bol we had last drinks at Varadero. This Bar is gorgeous, open air, great music, comfortable lounges, set among old stone buildings right on the water. The waiters are hot and the clientele is uber chic.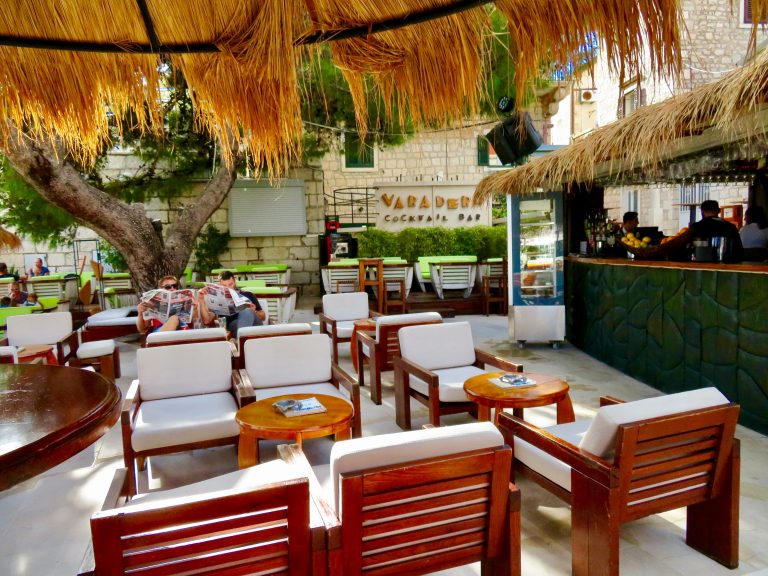 We were due to catch the catamaran to Hvar the next morning when we woke to thunderstorms and no electricity. Croatian island hopping is romantic but if you are on a tight schedule the weather can be against you with transport being frequently cancelled due to wind and rain, especially towards the end of summer and the start of the autumn period. Fortunately for us the weather improved in time for the next leg of our journey.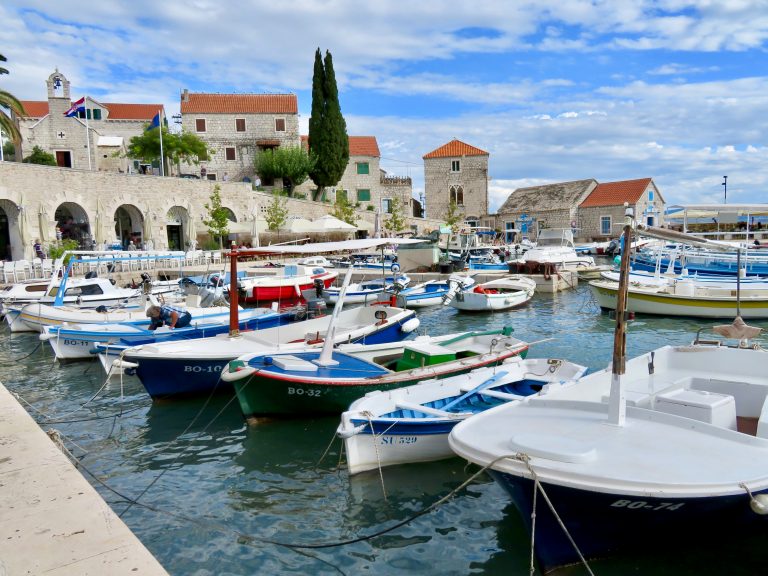 Know Before You Go
Organise your transfer from the port to your hot
Everything in Bol is walking distance, so no need for a car
We booked our accommodation through Agoda.com
In windy weather check a few hours prior to ferry departure
Purchase a beach mat in Bol to save on beach sun beds which can be an expense you can easily avoid.